Let me explain. I've been promoting Jeff Walker's PLF for years, and there are no secrets. For everyone who enrolls in the course, I'm getting a small referral fee (at no extra cost for you), which helps me run this website and provide for my family.
More importantly, from what I saw when I was jumping on board and from what I hear from people who signed up under me, there's not been a bad word about this course. I'm so confident about Jeff Walker's PLF that I decided to offer my ULTIMATE $3,527+ Product Launch Formula BONUS on top of that, which make a complete offer a NO-BRAINER!
I'll have to limit it to the first ten people who join PLF through my website, so better hurry up! (I'll update this count regularly through the launch).
… 7 5 3 BONUSES Left
Bonus #1: Thrive Themes collection (value: $47/month)
If you want to launch you product online you obviously need a website. While putting the PLF training into practice you will eventually find out you need the tools available in Thrive collection to make your launch profitable.
With this bonus you will get a full suite of Thrive Themes products, including Architect (drag & drop visual editor), Leads (email list building tool), Quiz Builder, Ultimatum (for perfect scarcity marketing) and many other tools which will help you create a perfect product launch and make you entire website convert more of your visitors into subscribers, customers & clients.
These tools cost about $47/month but with this bonus, I will install all or any of these tools to your website so you can use it without monthly cost and spend your money on more important things to help you build your business.
You can find out more about these tools on the Thrive Themes website.
Bonus #2: 60 days FREE hosting (value: $100)
As part of my bonus, I'll get you a private link to get a hosting account at Digital Ocean with $100 credit you can use in 2 months.
This is where I host my websites and online courses.
Bonus #3: The Perfect Online Classroom bundle (value: $1,497+)
This bonus is a no-brainer, when it comes to launching your product as an online education course.
And if you plan to sell it you have to keep the word and deliver – only this way the customers will happily return and buy more.
In the past few years I've been helping a few of my clients with their product launch and I've made a custom online classroom where my clients teach their thing. So I know which tools you need to do it properly.
If money is not a limitation you might not need this bonus, but this rarely happens.
When you see which tools you need and the monthly cost for them, you eventually find out that running an online classroom can be pricey. I was thinking about it while developing and created a cost-effective system, which is good looking and easy to manage.
As part of this bonus, I will install this template on your web-server, so you can just switch the content and start teaching immediately.
For more info about this bonus send me a message through contact form.
This OFFER is a tough one, so I decided to limit it to 10 customers. If you don't act, I'm sure your competitor will… Act fast and secure your access!
Bonus #4: Email automation software (value: $200+)
Email marketing is a big part of Jeff's PLF, and as you suspect, email automation can be pricey. So as part of my bonus, I'll give you access to the email automation software, which is dirt cheap. 
The software relies on Amazon SES, which will charge you $1 per 10.000 sent emails. You can do basically anything, from sending a newsletter to doing proper email automation. This is the software that I use for my own stuff and will, for sure, save you some money!
Bonus #5: SEO & Traffic & Tech-stack consultation – 3 hours (value: $450+)
SEO is the ULTIMATE way to draw TONS of highly-targeted customers to your website. That's the FACT!
If you already know what you will be selling or you're still in the idea generation process, THIS will be a perfect suite for your online success.
With this bonus, you will get access to my team of specialists and me, so we can further help you create an ULTIMATE Traffic Generation campaign! You can ask us anything SEO or marketing related, and we will assist you in our best possible way.
Within these three hours, we can also help you with setting up tech tools, that are so important for the successful launch. You decide.
It's time to make the RIGHT choice for your business, starting TODAY!
Bonus #6: IN-House Knowledge Base (value: $1,497+)
With this bonus, you will get access to our IN-House library… We learn from TOP performers in the industry (including Ryan Deiss, Dan Kennedy, Eben Pagan, etc. ), so everything you will find inside WORKS. Period!
While crafting the perfect campaign, you often get lost in all the info you find online. These days are over!
You will never-ever struggle to find the right solution for your case. We already went through this process and filtered out all the bullsh*t while creating our IN-House library.
​At that very moment you can find courses, tools and resources covering copywriting, funnels, Facebook advertising, email marketing, SEO, time management and more…
This OFFER is a tough one, so I decided to limit it to 10 customers. If you don't act, I'm sure your competitor will… Act fast and secure your access!
+
Jeff Walker's $5,970.00 BONUS
BONUS #1: Jeff Walker's complete "Launching Your List 2.0" video training course
BONUS #2: the full-blown Product Creation Code video training course
BONUS #3: The full Case Study & Launch Examples Library
+5 OTHER VALUED BONUSES: including the "Live Launch" training, Your Tech Stack Quick Start, The Launch partnership and many others…
What Others Say About Jerry Kriznar And His Amazing "No-Where Else Seen" PLF Bonus?
KEITH JONES
Executive Learning Expert // alchemyww.com
The bonus material that he offered is well researched, clear, concise and extremely helpful!
Myself and my business partner were extremely keen to begin our online business with the PLF formula by Jeff Walker. Although we had registered our interest we were deeply disappointed when we received an email confirming that the registration had closed the 2018 and that we would have to wait until 2018 to begin the process.
And then we found Jerry Kriznar and his last minute offering of entry into the PLF process. 
He was absolutely true to his word. Not only did we gain access to the materials to begin development of our online business, the PLF formula, but the bonus material that he offered was well researched, clear, concise and extremely helpful!
We would thoroughly recommend him to you.
Truly, I hope all affiliates are as honest and as helpful as you.
Thanks Jerry for the quality bonuses, especially the free mini i-pad. I'm a newbie just wanting to make a difference in the world and I appreciate your customer service and honesty.
Dr. WAVERLY CHIN
Diagnostic MyoTherapy Practitioner // drchin.com
NIGEL MOORE
MSP & IT Support Business Owner & Consultant // nigel.me
I'm so glad that I purchased the course via your website!
Thank you for keeping the word, and sending my Product Launch Formula bonus – just confirming I have now received it. I'm so glad that I purchased the course via your website!
Value: 10/10
Delivery: 10/10
I appreciate your quick response!!! Thank you.
I just got the last part of your awesome bonus!!!! Keep up the good work and thanks again for your tips on SEO strategy!
AMBER MILLER
Founder of Smart to Finish Office Solutions, LLC // smarttofinish.com
THORSTEN LAABS
Managing director of Mdk GmbH // mdk.digital
Super fast, very personal – which stands out compared to so many other standard support answers – helpful and thus way beyond expectation!
The bonus material came as promised when I signed up and it will take me some time to go through all the valuable material you shared. So, thanks a lot for that! I am looking forward to being a more active part of the PLF community this year.
How to qualify for the ultimate PLF bonus?
Forward me your receipt on: bonus (at) productlaunchclass.com with Subject line: "PLF".
I will get back to you within 24 hours with all the instructions and my Skype ID.
Note: All the bonuses become available after the refund period is over (14 days). If you will take the 6 installments plan, this means after you pay for the complete PLF training.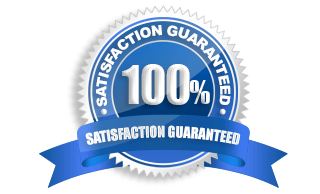 100% Satisfaction Guaranteed
This course comes with a 14-day, full money-back guarantee. That is, if you are unsatisfied at any time during the next 2 weeks, return it for a full refund of every penny you paid (including shipping and handling)… no questions, no hassles.
To recap, you get over $9,497 in bonuses when you invest in Jeff's Product Launch Formula today…