If you want to launch a new product this year, a group coaching program, an online training program, or maybe even a new business, I'd like to introduce you to THE launch expert. Jeff Walker will OPEN the doors for his Product Launch Formula program on October 31st (which happens once a year). In the meantime, read my PLF review and find out what the program is all about (UPDATED: October 17th, 2022).
Review of Jeff Walker's Product Launch Formula (2022)
| | |
| --- | --- |
| Product Name: | Product Launch Formula |
| Website: | ​www.productlaunchformula.com​​​ |
| Author: | Jeff Walker |
| Price: | $1,997 OR 6 x $397 |
| Release Date: | October 31st 2022 |
| Refund Period: | 14 days |
| Segment: | Business, Marketing |
| Support: | Responsive |
| Recommended: | |
What is the Product Launch Formula (PLF)?
Product Launch Formula has been around for a long time, and it is present in every product, industry, market, language, and location. The reason for this is simple: It works, and it is not a fad that will die down or become outdated a month later. Since it began, PLF has had excellent success rates and garnered hundreds of millions of dollars in sales. It has redefined how many people do business. As long as you follow the principles taught in this course, you are sure to have a smooth and successful launch.
Its founder Jeff Walker offers his proven and tested formula once a year. Questions you might have in your heads now are: If PLF has been around for a long time, where and when did it originate? Jeff discussed this in full detail through the program, and I will get to that in the other stages of my review. But first, here is my full review of the program as a whole, and the methods, offers, services, and bonuses offered. I also talk about their pros and cons that may help you decide if you are still making up your mind about this program.
After that, I will briefly review each module and how it affected my learning experience. I have also attached screenshots of modules, so you can see what's there!
About Jeff Walker
Jeff is humble and goes beyond theory and textbook references to the point where he tells you exactly what you need to do and where you need to begin. And he uses actual success stories as references, which is inspiring. Besides, he gives step-by-step instructions to follow throughout the whole course.
In this review, I talk about his attitude and support during the course. To learn more general stuff about Jeff Walker, visit this section of the homepage.
The Break Down of the PLF Program
The Product Launch Formula costs more or less $2000 with an option to pay in batches. It is divided into nine modules through launch videos and scripts – carefully prepared and facilitated by Jeff Walker. He justifies program effectiveness by referencing successful launches executed by past students. That way, he helps you learn through example.
He will teach you how to make a launch path unique to your business and give you the checklists and valuable information you can use as your starting point. It is beneficial for people who have a business or idea in mind but have no idea where to start.
My favorite feature about this program is its efficient use of media types and how they make use of the same data and information in different ways.

They have videos for those who would like to have the feel of a live forum or class. It is as close as you will get given recent events. There is also an option of closed captioning that allows you to watch without voice. Finally, you will find video transcriptions for those who prefer reading and audio files for those who learn best through listening. These options change the game for me as I can learn at my convenience.
The fun does not stop after you've gone through the modules. During the program, Jeff will introduce you to the existing community of PLF coaches and alumni. And they will give you the support and motivation you need through coaching or sharing experiences that worked for them. You can use these to improve your launches moving forward. There will also be bonus mini-modules. Towards the end of the review, I will discuss these bonuses and pinpoint my favorite ones.
Module 1: Building A Launch Foundation
The first module covers the core elements of a successful launch. And although the PLF Program started in the mid-2000s, its roots evolved from concepts and lessons set in the early 1920s!
The most important parts of this module are as follows:
5 core launch strategies and tactics to grow any business exponentially.
Learning how to use sequences, stories, and mental triggers to your advantage.
Familiarizing yourself with the 3 ingredients of direct marketing. Specifically, a list, offer, and a copy.
Last, I would like to share a golden nugget I got from this module: don't let your thoughts hold you back.
Module 2: Your Launch Plan
You will be learning all about developing a clear plan for your first launch. Jeff will discuss three specific launch campaigns: the seed launch, the internal launch, and the joint venture or JV launch on a real example.
Identify niches, assets, and goals and create an avatar with all the qualities and traits of your target market – combined in one persona.
How to use launch stacking
Module 3 & 4: Pre Pre-Launch and Pre-Launch Content
It is one of the more extended and more technical parts of the program, where the PDFs come in handy. I prefer to backread parts I missed rather than replaying parts of the video many times, which can be pretty time-consuming.
Pre-launch is a preparation period before selling your product. It will help if you focus on hard work and detail in creating an email mailing list composed of the right people for your brand. It is very crucial, and this module dives deep into explaining why.
Module 5: Open Cart
The period where you start taking orders and open the cart up for purchase. It's best if you approach this stage with an abundance mindset. Be grateful for every small win, and don't be discouraged by some speed bumps along the way. Learn to recalibrate with ease.
In this module, you'll have a guide on every step to make the open cart as smooth sailing as possible, from your OpenCart email sequence to the copy of your offer.
Like module 4, this is also a case-study module. Jeff will analyze actual open cart videos from his students, and you will learn what's right and wrong in each of these videos. You get the importance of every small thing taught in the previous modules and see how to use it in action.
Module 6: Internal & Seed Launches
The seed launch is excellent if you don't have an existing product or business plan yet, but have been meaning to create one. A Seed Launch is getting paid to create a product you know will be successful from the get-go. Essentially, you conduct live training to a small group of people and, from there, gather and create insights and material for your Internal Launch.
In short, the seed launch, as its name suggests, is just like planting a seed. You need just a small seed list, which is suitable for product testing. You can gain insight and feedback from your buyers to further improve your product for a new launch.
The internal launch is a Sideways Sales Letter to your list alone. All you will need is the product you've already tested, and you know it will sell, a list of contacts, and proper messaging. Look within your resources and believe in the power of your product to find the perfect copy or message.
This part is very detailed and informative, and it is only suitable that Jeff's team divided it into two mini-modules for more efficient learning and readability.
These modules are beneficial and essential, especially to those who are starting from scratch. Those are often stuck in the planning stage because they have no idea how to build a business or product.
Be humble and open to the idea of learning from experience and other people, as you will learn from a lot of real-life examples on this part.
Module 7: Joint Venture Launches
In a JV Launch module, you will learn how to attract, train, and work with partners who will promote your product for you. Using the same concepts, strategies, and PLCs as the Internal Launch, but instead of relying only on your list, your JV partners launch to their lists.
You've planted the seeds, and now it's time to reap the rewards of your hard work, given that you did the work. The JV launch is how you add leverage to the whole formula. You do this by partnering up with communities and having them bring in more sales.
Module 8: Evergreen Launch
An Evergreen Launch is where you take your product launch and turn it into an ongoing process, allowing it to run like a well-oiled machine. When the leads come in, people will keep receiving your pre-launch content and letters as a launch sequence to the point, when someone signs up for your product. Thus, launches happen simultaneously throughout time.
This module is one of the best surprises of this course. An easy and efficient way to adapt all you've learned, put it into action, foolproof your system, allowing it to run like a well-oiled machine that is generating its income with every sign up you get.
Module 9: Business Launch Formula
Kind of like the product launch formula, but for your business. This module is perfect for someone starting from scratch and looking to build a business but does not know when, where or how to begin.
Bonuses
Completing this course will allow you access to tons of bonuses and benefits that I didn't expect to gain so much from when I signed up. And I can tell you one thing. The PLF is a gift that keeps on giving, even after you finish the course. All you have to do is put in the work and show perseverance and a mind open to different possibilities.
Coaching Calls
Upon finishing the entire program, you get 12 weeks of live group coaching calls via Facebook. Assuming you are busy setting up your business and miss a live training session, you also gain access to its recorded replay and go back to it in your own time, which I found to be very efficient.
The Facebook PLF Owners Alumni group
This group grants you access to a network of tools, resources, and case studies provided by fellow PLF attendees. I found it extremely helpful, especially for cooking up new ideas for some courses I co-run here in Slovenia.
Mini Modules
As I love to learn by reading, my favorite bonus would be the bonus guides and mini-modules. Notably, the operation quick-start and the secrets of leverage and scale mini-module, as it teaches you how to maximize the benefits to get top-notch results, with minimal effort. But there are many others left that address other areas of launching. So Check out the image below to see what you got there.
Referrals
You can also earn up to $10,000 by referring like-minded people to take the course. When you think about it, it is perfect because as you build the business from the ground up, meeting new people is inevitable, and being able to impact the lives of others is an incredible feeling.
Membership
Just like most courses, you pay for it once and reap its benefits for a long time. As alumni, you are eligible to secure the newest versions of PLF for a bargain. You can even have a chance to get a live coaching session with Jeff Walker himself on Facebook, and you can stay in touch with a community of alumni you can learn from, share resources, and network.
Conclusion
Overall, I would say that the Product Launch Formula course is just as helpful to first-time business owners as it is too long time entrepreneurs. But, on the other hand, the program is quite expensive, and not everybody can shell out this kind of money on a whim.
Pros – What is good about PLF?
Jeff Walker knows his stuff and mentors many industry leaders, including Stu McLaren and Michael Hyatt. He is a great teacher and doesn't hold anything back.
It's the most complete, practical, and up to date training – Jeff goes beyond theory and teaches how to use PLF on live examples that works in 2022.
Live calls, live events and active community that will push you to take action!
You get access to all the materials so you can work at your own pace.
Cons – What is NOT good about PLF?
It can take some time to go through all the materials. Gladly this is a step-by-step training, so the best way is to learn, process the knowledge and discuss it, apply it to your business and then move forward.
You need to put in some effort! Jeff teach you how to use his formula, but in the end, you need to do it by yourself! But some bonus modules are teaching you how to scale your team or partner with others, so you don't go through the course alone.
$1,997 is a significant investment. Especially if you are starting from scratch.
Was it worth it?
I would say that the Product Launch Formula is a good investment for those who are open to learning techniques to build and launch your business. In my case, I find it very valuable and would rebuy it!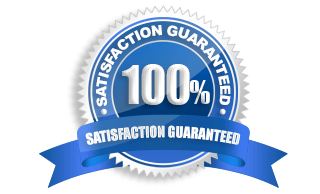 100% Satisfaction Guaranteed
This course comes with a 14-day, full money-back guarantee. That is, if you are unsatisfied at any time during the next 2 weeks, return it for a full refund of every penny you paid (including shipping and handling)… no questions, no hassles.
To recap, you get over $12,497 in bonuses when you invest in Jeff's Product Launch Formula today…